Big Ears Festival
(2019)
Art direction, design & event execution for Big Ears, a weekend of concerts, performances, film screenings, workshops, and panels held each spring in Knoxville, TN.
Big Ears Festival was founded in 2009 and is widely regarded as one of the most unique and experimental festivals in the United States. Named after its audience of avid and curious listeners, the festival features a diverse set of acts ranging from small, often overlooked and fringe voices to legendary artists and groups that have spent their careers pushing the boundaries of mainstream art and music.


















PRINT:











CREDENTIALS:








MERCHANDISE:











ANNOUNCE GRAPHICS + SOCIAL FORMATTING: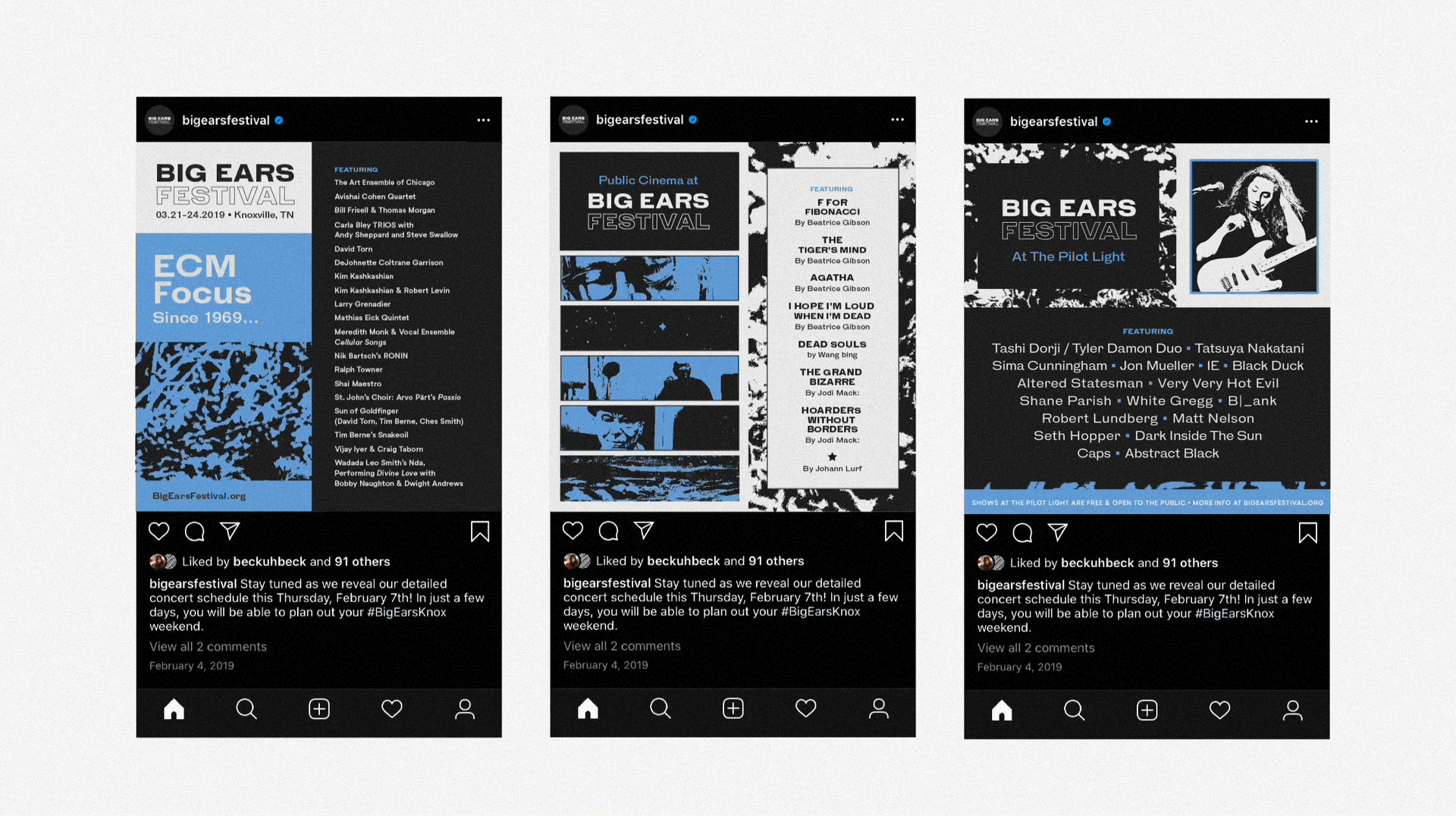 INSTALLATION OF STUDENT POSTERS:


I assisted professor

Deb Shmerler

in a Big Ears poster project with senior Graphic Design students from the University of Tennessee. The objective of this project was allowing students to explore pattern as a means of communicating the experience and rhythms of sound. Students were encouraged to experiment with dissonant and harmonic states within their visuals to translate pieces of music featured at the festival.



PRESS:






---